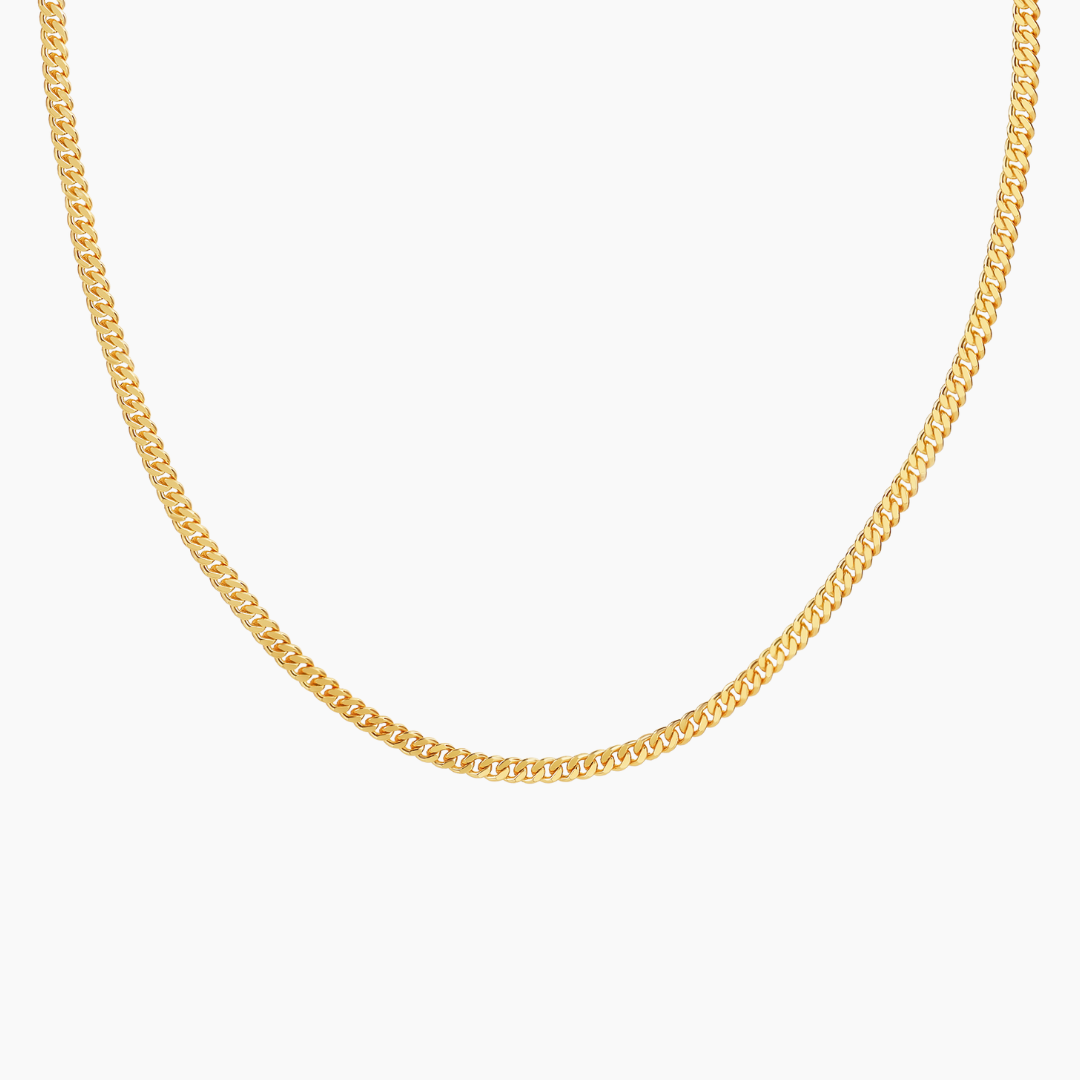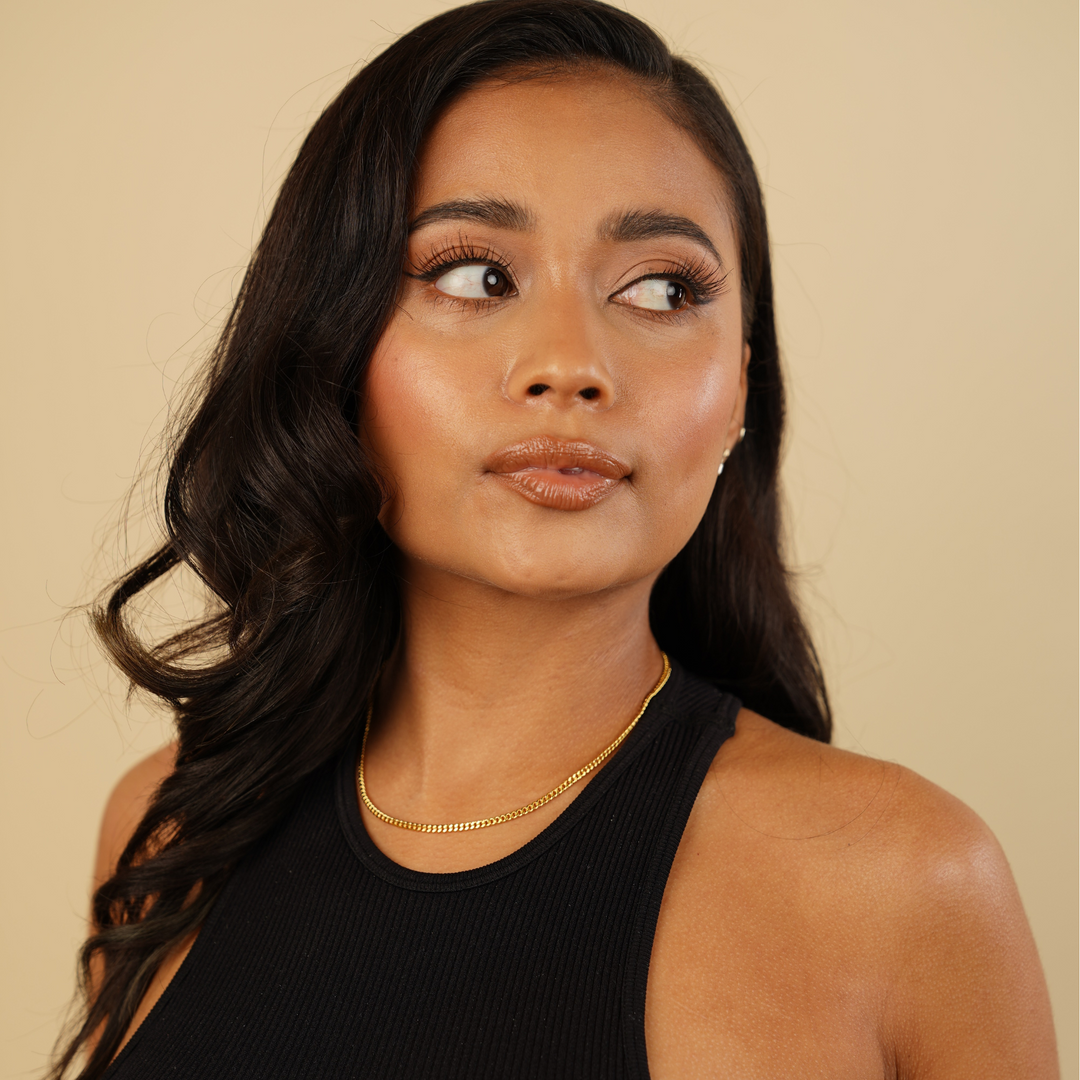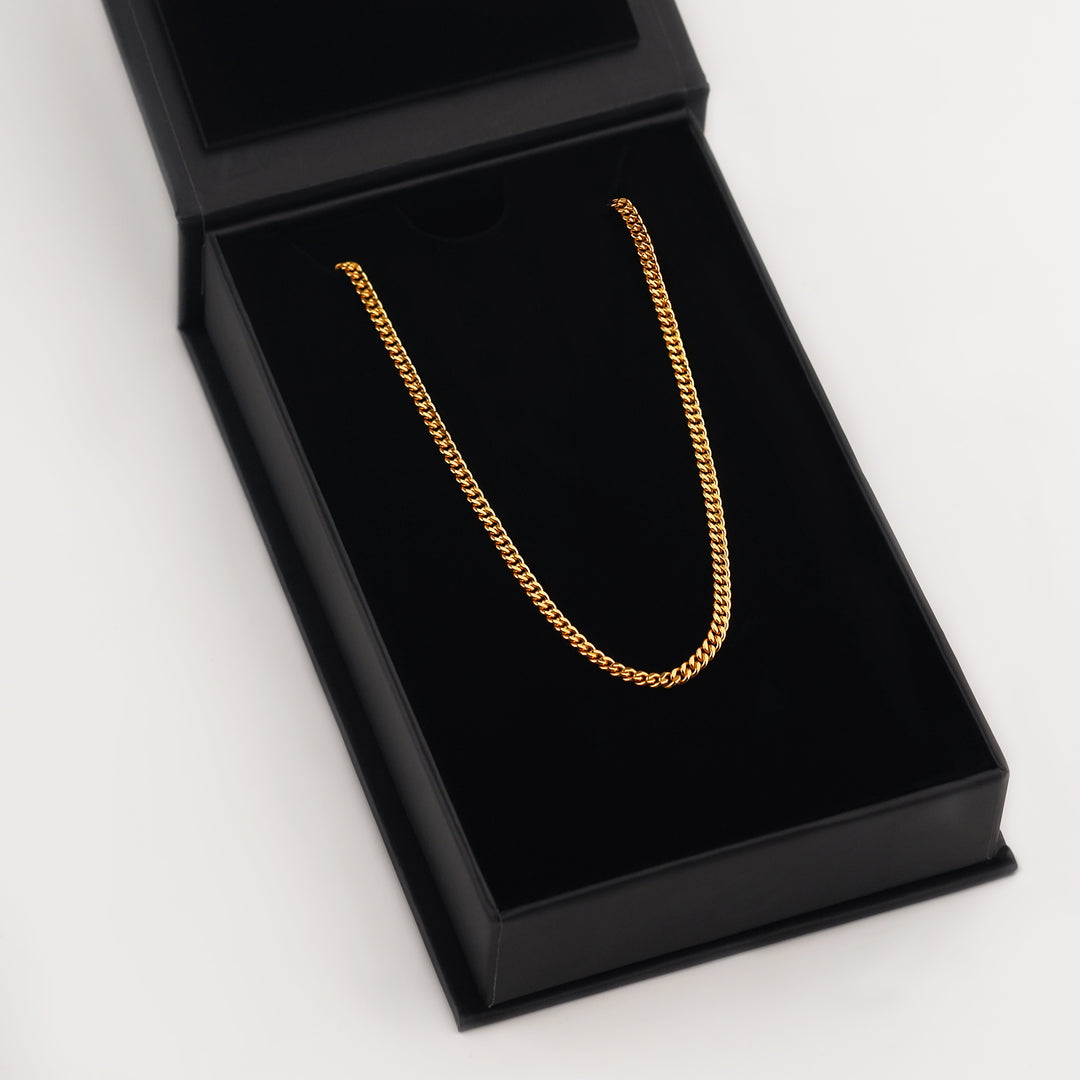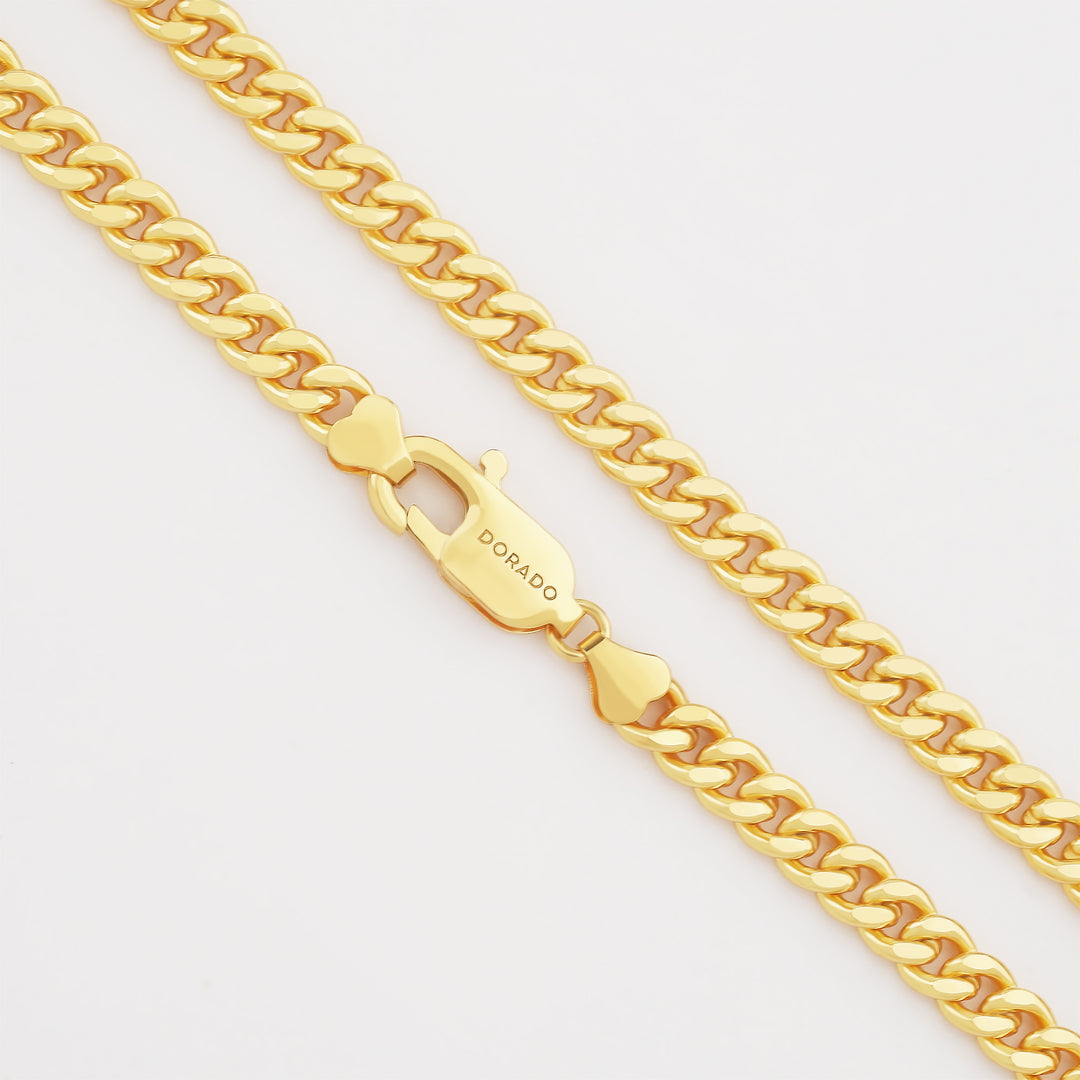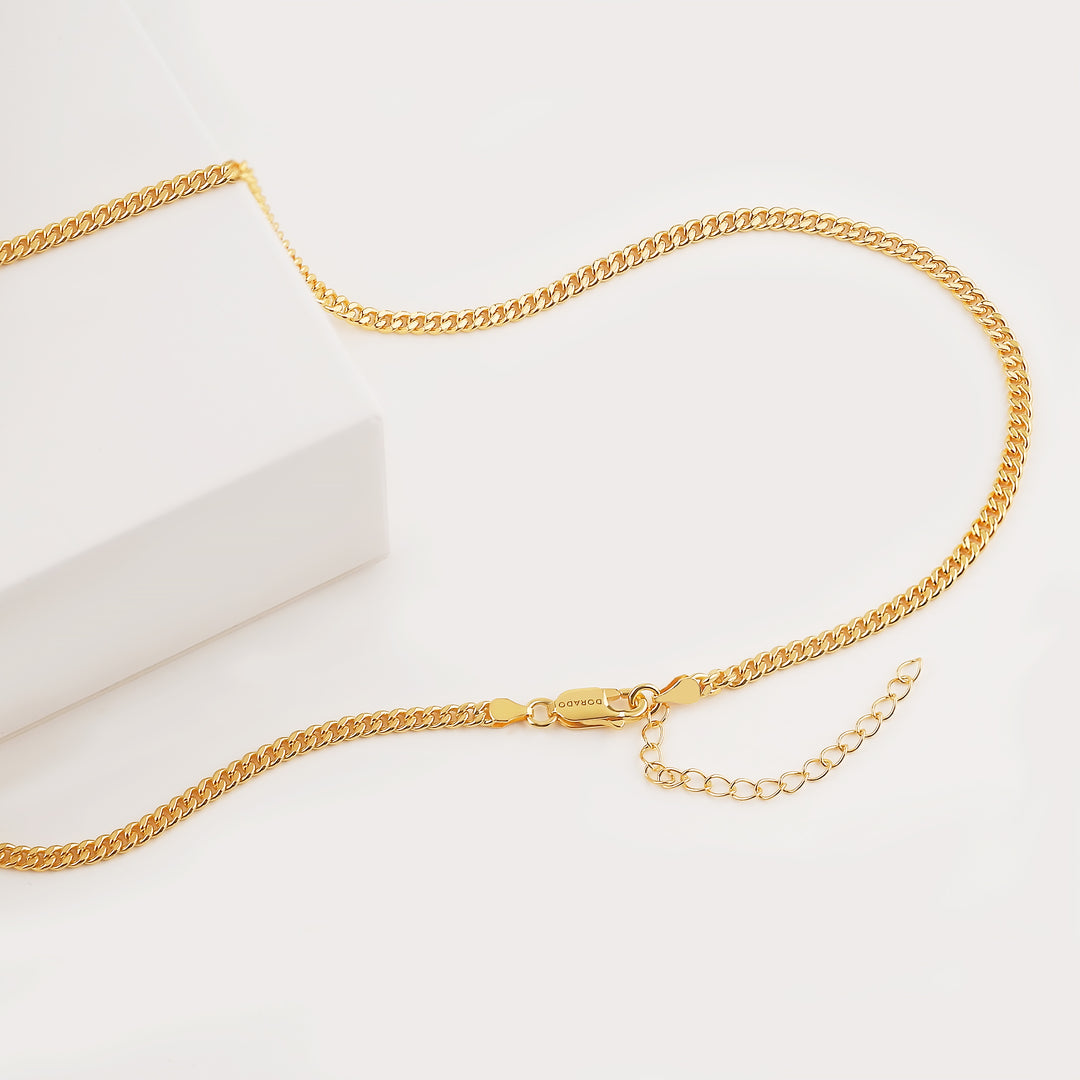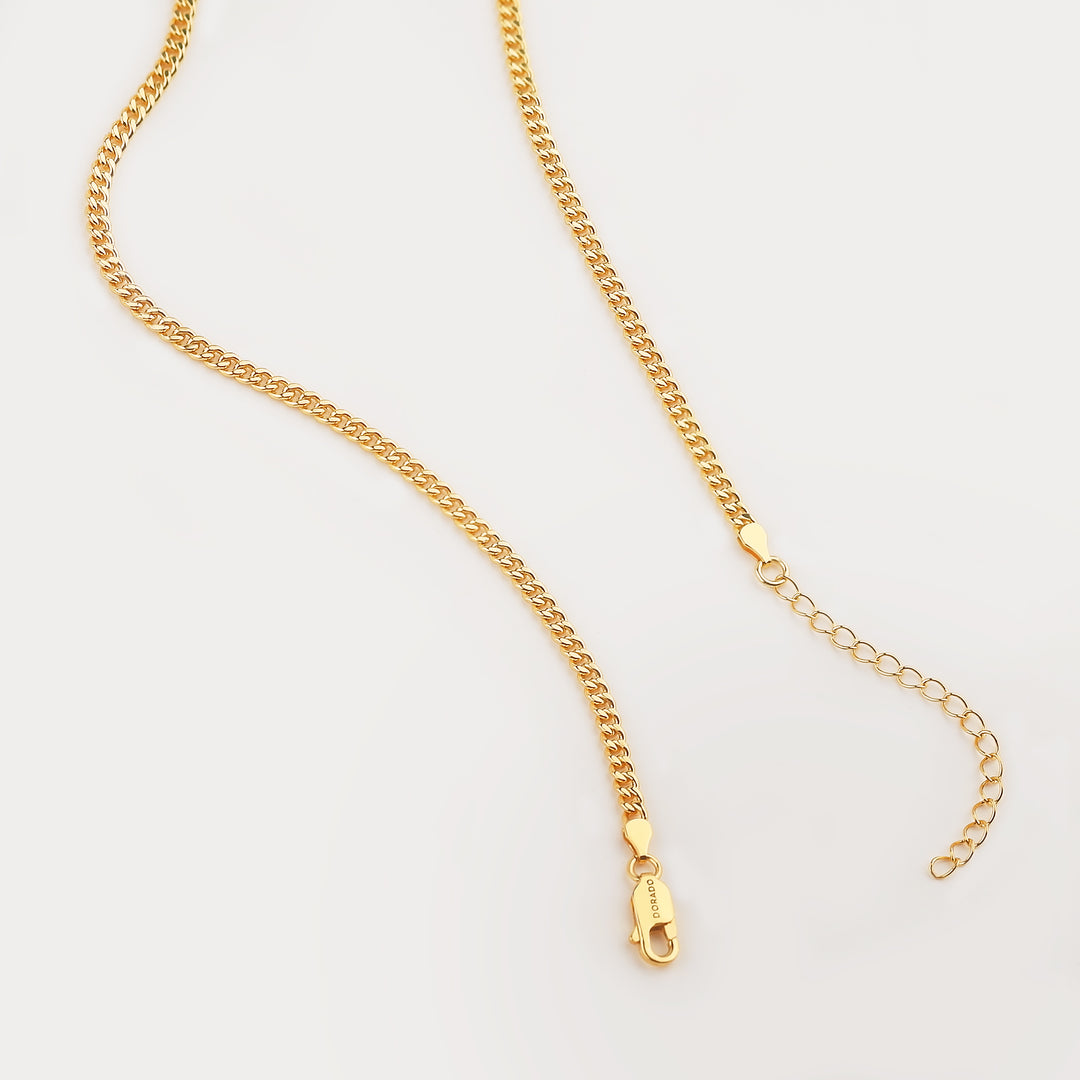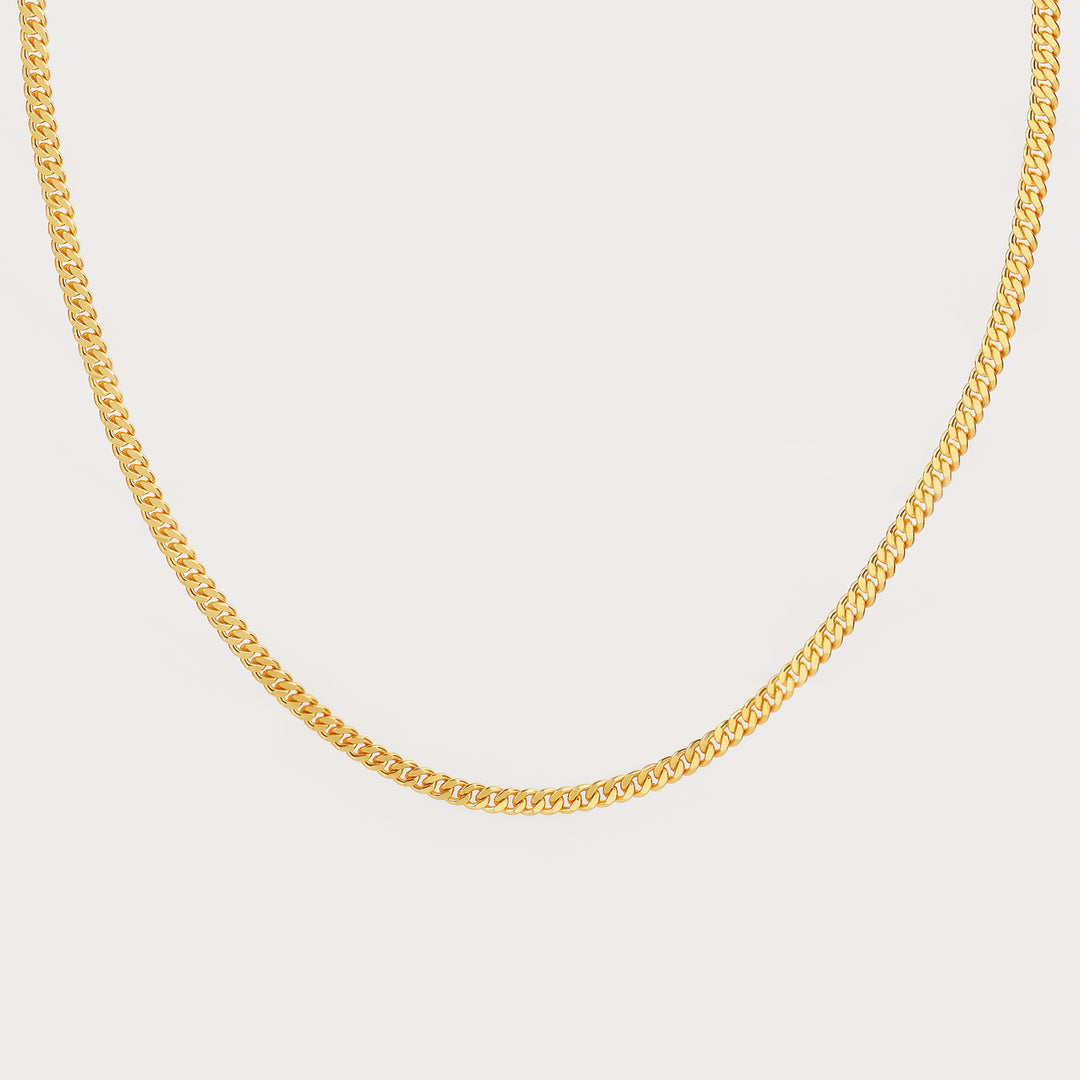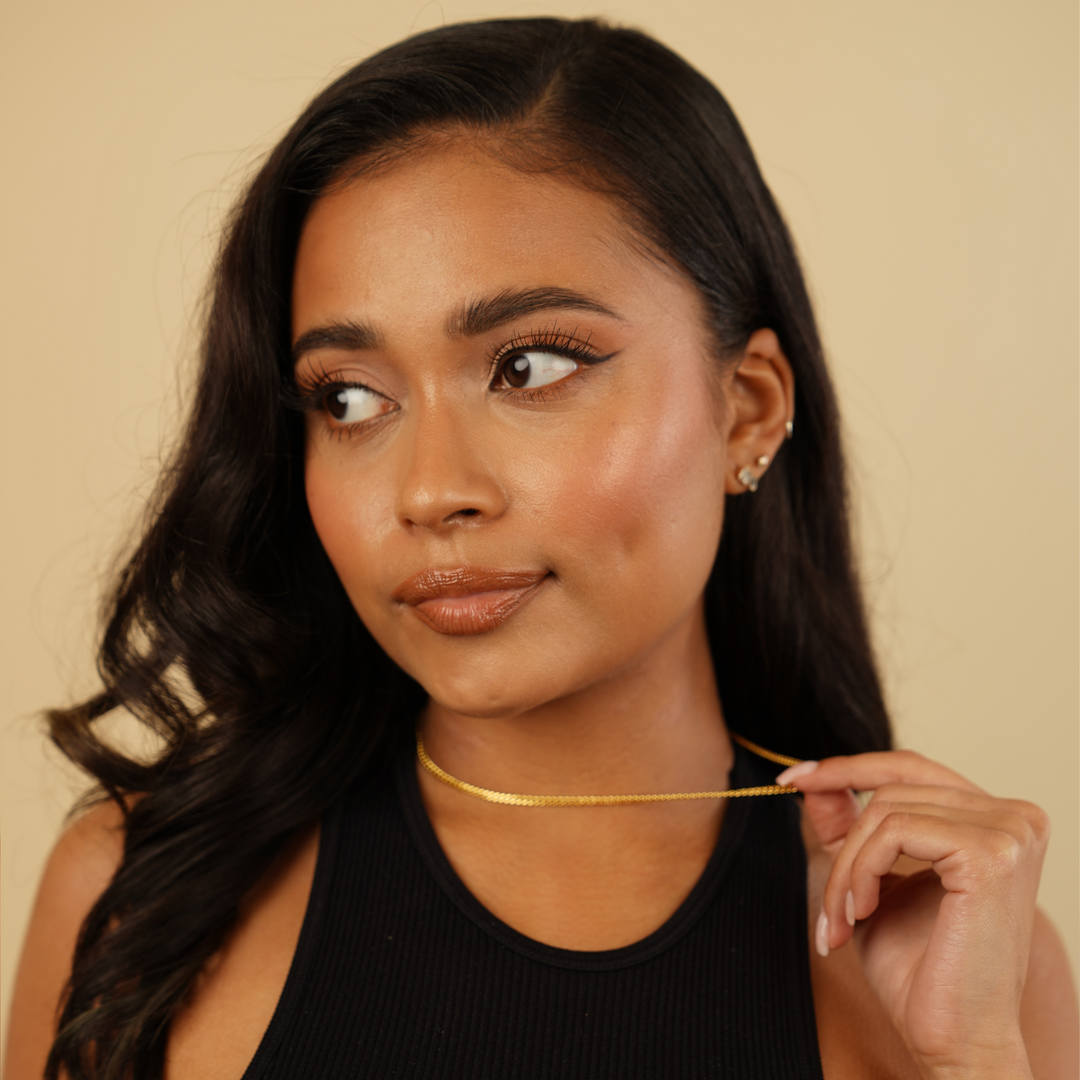 Regular price
$118
Sale price
$59
/
---
FREE US Shipping for Orders over $49
Estimated Arrival:
Friday 08, Dec
Our real gold plated chains are 925 sterling silver coated 3x with 18k gold. 18K gold is 75% purity, while 14K is only 58.3% purity.
Real gold means you can wear your jewelry all day, every day without having to worry about green necks or tarnishing.
Start your collection with a gold 3mm Cuban Link Chain. This necklace is the perfect addition to any outfit and you can wear it every single day. This piece is DORADO's best-selling chain for a reason. Add this staple to your collection today.

Made for: Women 
Thickness: 3mm
Layer it with: Rope Chain - 20 inch
Premium Gift Box: Included
This item is instock and ready to ship with USPS for all domestic orders.
Expedited shipping options are also available at checkout.
Rub a dub dub, no Jewelry in the tub!
Harmful chemicals they contain could also do a number on your personalized Jewelry. Too much sudsing in the shower while wearing your personalized necklace, bracelet, or rings can cause a film to form over the precious metal, dulling the sheen and diminishing its gorgeous shine.
Makeup first, then accessories
Lotions, hairspray, and some cosmetics contain chemicals that can be harmful to your Jewelry. It is always best to apply your makeup first and then put on your Jewelry in order to minimize exposure that can be damaging.
Take it off before you sweat it off
Make sure to remove your Jewelry before all intense physical activity. This will protect it from reacting to the chemicals in your sweat or from any damage that may occur in contact sports.
Jewelry and pools don't mix
Pools and jacuzzis are full of chlorine that, if exposed for too long, can cause your Jewelry to discolor . So play it safe: When you're stripping down into your bathing suit, take off your Jewelry too.
Don't clean with the gleam
Harmful chemicals and Jewelry don't mix. The chemicals in cleaning products can be harmful to the quality and longevity of your precious Jewelry pieces.
Be smart about safekeeping
Properly storing your Jewelry will do wonders for keeping it looking new. Keep your customized Jewelry in a box where it won't get tangled up with other items or damaged from too much movement.
---